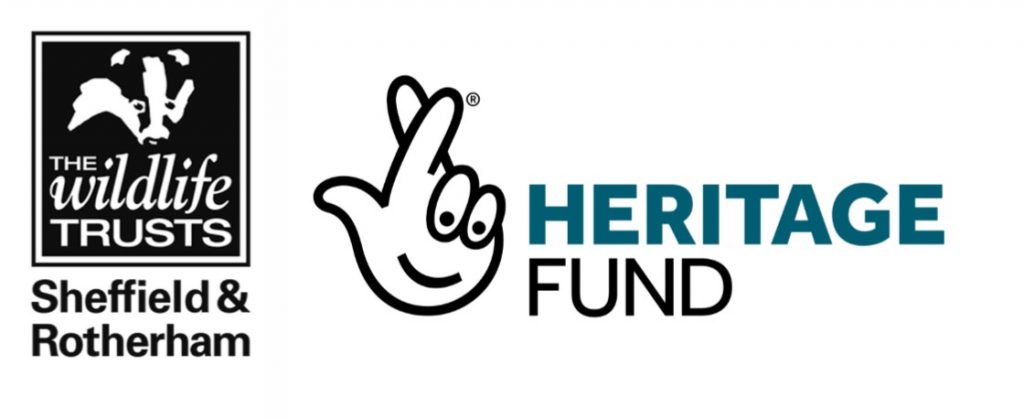 Length – 11.0 miles
---
Walk Description
A long walk onto exposed moorland on Howden Edge. Starting at Langsett the route follows farm tracks across access land before claiming up by Near Cat Clough onto Howden Edge. The route then climbs to the trig point at Outer Edge' with views across the dark peak area to Win and Lose Hills. The return route is along the pack horse route, Cut Gate, before cutting off to the ruins at North America, and the back by the side of the reservoir.
This route is on access land which is used for grouse shooting. The land owner can close the area for short periods. This is usually in the shooting and nesting seasons. There may also be restrictions on taking dogs onto grouse moor access land. More information on the Natural England Web site
Information
Grade – A demanding walk with long sections on exposed high level moorland. This is a walk for experienced and well equipped walkers.
Start – Langsett Barn car park.
Public transport – 257 operated by South Pennine Community Transport, operates on Wednesdays all year from Holmfirth to Stocksbridge Fox Valley stopping at the café/Waggon and Horses in Langsett. Times at www.southpenninect.co.uk
Refreshments – The Waggon and Horses Inn, Bank View Café, Langsett
Public Toilets – Langsett Barn.
Grid Reference – SE 210004
---
---
---
Map of the walk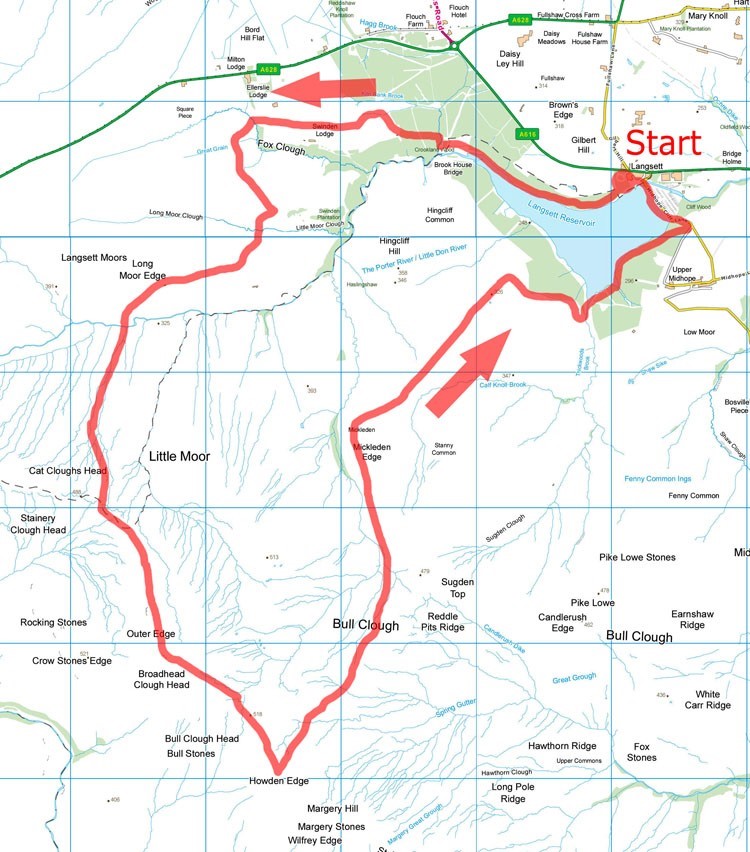 ---
This document was produced by and is copyright to the Stocksbridge Walkers are Welcome group. Walkers are Welcome UK is a nationwide network which aims to encourage towns and villages to be 'welcoming to walkers'.
Material on the website is provided for information purposes only. Whilst every care is taken in compiling the information on the website we do not make any warranties or representations as to its accuracy or reliability. We may make changes to the material on the website at any time without notice. Certain information on the website may contain typographical or other errors or be out of date, and we make no commitment to update such information. We and any third parties referred to on the website assume no responsibility for how you use the information provided through the website.
Except where expressly stated to the contrary, copyright in the text, graphics and information contained in this web site (including downloads) is owned by Stocksbridge Walkers are Welcome. You may print, or download to a personal computer, extracts for personal use.
Permanent copying and/or storage of whole or part of this web site or the information contained therein or reproduction or incorporation of any part of it in any other work or publication whether paper or electronic media or any other form is expressly prohibited unless agreed otherwise.
---
Copyright Stocksbridge Walkers are Welcome 2021