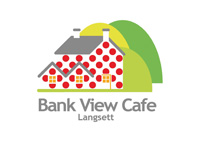 Length – 3.0 miles
Walk Description
This walk is an extension of our walk around Langsett Reservoir. Initially sheltered by trees, you progress onto moorland, passing the remains of two World War Two (WW2) target winch houses before returning to the start point.
Information
Grade – Mostly well-defined paths. Some rough ground and rocky footing. Steady climbs, plus one steep descent and ascent. Parts can be muddy and slippy in wet weather
Start – This extension walk starts at the southern-most point of Langsett Reservoir, on Thickwoods Lane. If you only wish to walk the extension, start at the junction of Back Lane and Low Moor Lane to the west of Upper Midhope (see map and (6) on walk M3)
Maps – OL1 Dark Peak, OS Explorer 278/288
---
---
---
Map of the walk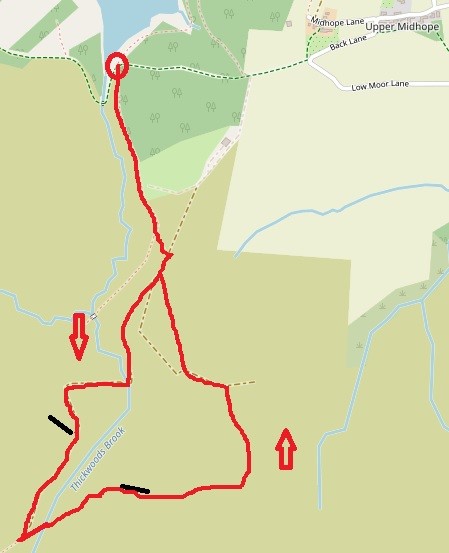 ---
This document was produced by and is copyright to the Stocksbridge Walkers are Welcome group. Walkers are Welcome UK is a nationwide network which aims to encourage towns and villages to be 'welcoming to walkers'.
Material on the website is provided for information purposes only. Whilst every care is taken in compiling the information on the website we do not make any warranties or representations as to its accuracy or reliability. We may make changes to the material on the website at any time without notice. Certain information on the website may contain typographical or other errors or be out of date, and we make no commitment to update such information. We and any third parties referred to on the website assume no responsibility for how you use the information provided through the website.
Except where expressly stated to the contrary, copyright in the text, graphics and information contained in this web site (including downloads) is owned by Stocksbridge Walkers are Welcome. You may print, or download to a personal computer, extracts for personal use.
Permanent copying and/or storage of whole or part of this web site or the information contained therein or reproduction or incorporation of any part of it in any other work or publication whether paper or electronic media or any other form is expressly prohibited unless agreed otherwise.
---
Copyright Stocksbridge Walkers are Welcome 2021